Training tailored to your needs
At Modern Vision Family Fitness, our goals are to help you reach yours.
Our 10,000 square foot facility is tailor made to offer a wide variety of training, from weight machines to free weight and cross training including battle ropes and kickboxing bags. You will always have something fun to do!
Our personal training program includes a staff of highly trained and motivated instructors who are 100% dedicated to helping you reach your goals. They help you achieve your fitness goals by using a broad spectrum of industry certifications as well as personal experience in sports and physical fitness.
Personal Trainers are listed below, along with the programs they are available to help you with; please click below to book your first session with a trainer and get started on your transformation.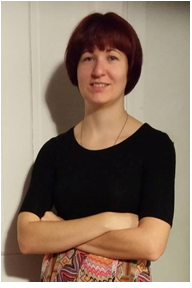 Randi Lee Bowslaugh
Randi is a student of Modern Vision MMA, and a successful member of the Canadian National Kickboxing Team, having trained and competed at 2 international events.
She has a Community and Justice Services Diploma through Niagara College, as well as Pre-Community Services. She also has certificates in the following disciplines: - Mental Health First Aid, First Aid CPR Instructor, De-Escalating Violent Situations, and most recently Can Fit Pro Personal Trainer Certification and Provincial Kickboxing Coach.
Please contact us to join in on Randi's Small Group training
Click here to book an appointment with Randi
---
Michelle Malashenko
Michelle is a student of Modern Vision MMA, having been a member of the facility since 2008.
She has a Bachelor of Arts degree in Sociology, as well as a Child and Youth worker Diploma.
She also has certificates in the following disciplines:
- Counselling Skills for Human Services, Nutrition and Wellness Specialist, Health and Weightloss Coach, Weight Management, Advanced Exercise Nutrition, Business of Coaching and Training, Master Trainer in Kickboxing and Bootcamp
Click here to book an appointment with Michelle
Click here to view Michelle's upcoming Small Group Training session availability, and to join in on her next class! *please note: if this is your first session, please email the facility to confirm your attendance at info@modernvisionmma.com. We look forward to seeing you!
---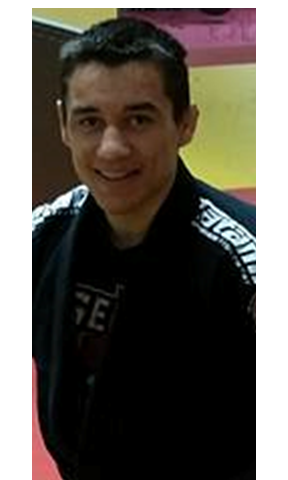 Anthony Romero
Anthony Romero is a life long martial artist, having trained in sports since the age of 5.
Anthony has a canfit pro personal trainer certificate, police clearance and first aid certificate.
He has been an instructor in martial arts for 3 years, and has been training 6 days a week since 2008 when he became a member of Modern Vision Family Fitness.
Anthony is a dedicated athlete capable of inspiring those he works with to achieve new levels of success.