Competitive Martial Arts Programs
Modern Vision MMA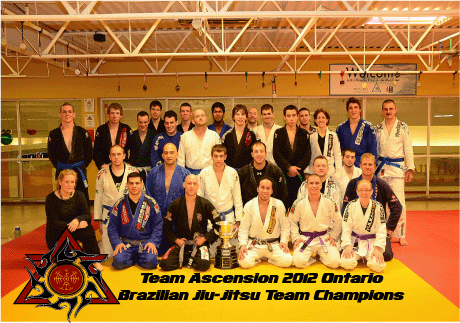 is not only Welland's only MMA school but it is Niagara's only professional MMA school with all of Niagara's professional MMA athletes. Our competitive programs start as young as five years old (Brazilian Jiu-Jitsu Only) all the way to professional elite adult MMA competition. All competitions we participate in are legally sanctioned by the appropriate governing bodies for all our different disciplines (Ontario Jiu-Jitsu Association, WAKO Canada, the Association of Boxing Commisions, International Brazilain Jiu-Jitsu federation and World Amateur Kickboxing Organzation). Our Muay Thai and Kickboxing Programs have crowned several National and Provincial Champions.
Whether you live in Welland or surrounding areas of Niagara we have three Martial Arts schools to serve you.
Adult
Our competitive programs for Adults range from Professional and Amateur MMA to Brazilian Jiu-Jitsu (BJJ), Muay Thai and Kickboxing. You will be Coached by full-time, certified and respected Coaches and Professional Fighters.

Our goal is to eventually pproduce MMA athletes but oftentimes our
athletes choose to stick with one discipline and compete only in BJJ, Muay Thai or Kickboxing and we often enjoy weekends with competitors in all disciplines spread across North America.

In our short 10 year existence we have produced Several Champion Professional MMA
and Amateur MMA Fighters. Have won over 20 MMA titles and boast a 75 per cent winning percentage in over 160 bouts. We have also produce many National team Thai Boxers, and have won over 40 Brazilian Jiu-Jitsu Overall Team Titles including being crowned Ontario team Champions in 2009, 2010, 2012 & 2013.
Kids
Our kids competitive program starts at 5 years old and is for Brazilian Jiu-Jitsu only from 5 years old to 9 years old. Our kids competitive BJJ team is virtually invincible as we win over 90 per cent of the tournaments we participate in including the Provincial team title for kids in 2009, 2010, 2011, 2012 & 2013.

At ages 9 and up our kids are permitted to compete in Muay Thai and Kickboxing. All of our competitions are through Combat Sports Canada which is the National governing body for Kickboxing in Canada. The disciplines range from K1 to light contact. Our kids only participate in light contact (kick-light) until 12 and are welcome to do full contact, Low-kick and K1 after 12.
Overall
Our Coaching methods are modern. We are proud to offer the best disciple, conditioning, technical and strategic Coaching in the industry. Our athletes are always highly respected despite our incredible performance it is priority that our athletes conduct themselves professionally, with sportsmanship and honour at all times.

Be Thankful, Be Proud, Be Humble and One Love Team Ascension