Aerobics for Women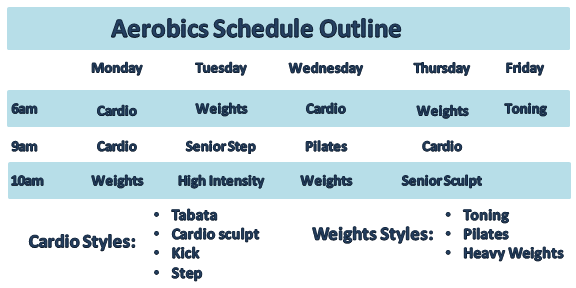 We are pleased to offer a full schedule of Aerobics, Tabata, Pilates and Senior Toning classes.
We offer a full schedule 5 days per week - including 6am, 9am and 10am classes.
These classes use a selection of the following equipment:
Hand Weights
Step Risers
Exercise Balls
Resistance Bands
... All well timed to music to keep you motivated!
Our friendly and experienced trainers are dedicated to helping you have a great time while you workout.
Access to classes is by monthly paid membership, and includes the weight lifting and cardio equipment, making it an amazing value!
Click here to try out a month - you are going to love it!