Amazing Kids Martial Arts in & Welland, St. Catharines
Amazing Kids Martial Arts Program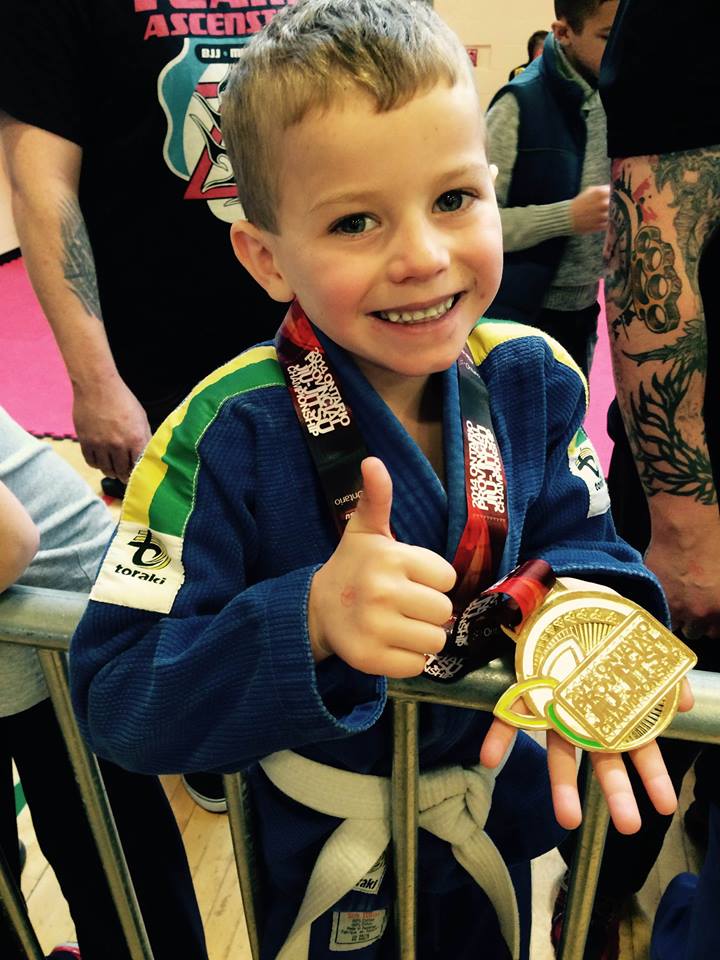 Improve Your Child's Confidence, Improve Your Child's Discipline, Improve Your Child's Fitness

"It is easier to teach a child than to fix an adult," is the philosophy of Modern Vision's children's Program which starts at 3 years old as little ninjas (3-7) to 8-14 years old for the kids program.

Little Ninjas Program ages 3-5, 6-7
If you live in Niagara, or in the Welland are and are looking for your child to learn Martial Arts, confidence, discipline and functional coordination in a safe welcoming environment: you want to sign them up for our amazing Little Ninjas Program. Our Little Ninjas program focuses on teaching children the fundamentals of Jiu Jitsu, Martial Arts and self defense. This is done in a structured, fun way with expert children's instructors. The Ninjas will learn to be polite to their parents and authority figures, respecting others and how to work with other children. By starting at an early age children gain the positive habits of patience, selflessness and exercise. The Little Ninjas practice the positions of Jiu-Jitsu and some basic techniques which will aid them when reaching the Kids program. Your child will have fun and you will see increased concentration, focus and social ability. Click here to visit the Little Ninjas Program Page.

Kids Program ages 8-10, 11-13
Our Kids program mirrors the adult program and we treat the kids like small adults as they are rewarded for mature behaviour. However, with that said, our kids program is great fun and exercise for the kids and they learn the responsibility it takes to learn Jiu-Jitsu & they are instructed never to use it; words and reason first. Our kids program will teach your child Jiu Jitsu, Muay Thai and Kickboxing along with all the values of Martial Arts being, Confidence, Respect, self-Esteem and Discipline. Click here to visit the Kids Program page.

If you are interested in enrolling your child into our competitive program, we have a fantastic Brazilian Jiu Jitsu kids team where our kids learn the value of competition as well as the joy in testing their skills. Although it is nice to win and we have a culture of winning, it is the act of competing that is character building, not necessarily winning. If your child is being bullied, we teach the bully buster. Many of our kids have been bullied before Jiu Jitsu and have learned how to deal with the bullies and are no longer victims.