We Do Amazing Birthday Parties!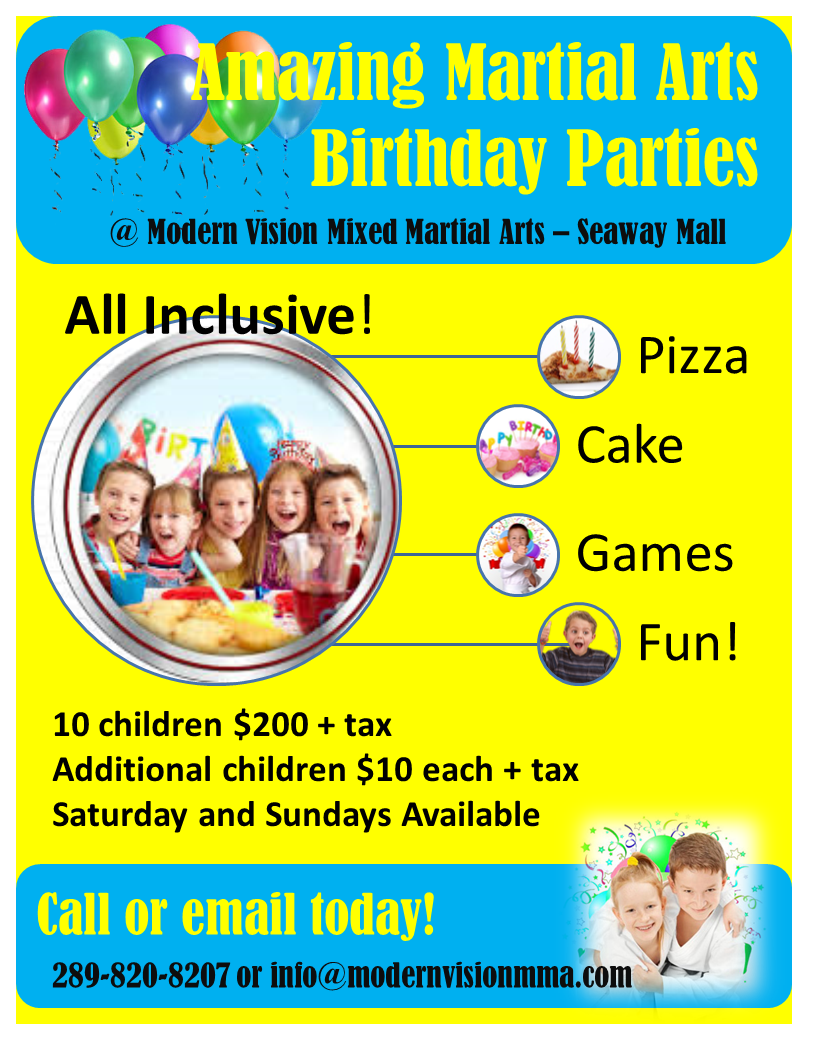 Are you looking for something different? we have just the thing!
Modern Vision MMA offers amazing Birthday Parties for Kids ages 4 and up. Parties are geared towards EVERYONE - no experience required! Our Friendly and motivating instructors engage with your children for 90 minutes, offering games and challenges sure to provide everyone a memorable experience.
Safe and fun techniques are presented, and students use them in games challenging themselves and each other. This is also a great introduction to Martial Arts for kids!
How it works:
Step 1: Call us to discuss the date and time you'd like to hold your party
Step 2: Pick up your custom designed invitations to share with everyone who is invited
Step 3: Show up on party day and let the fun begin!
We take care of: Decorations, Cups, Napkins, table Cloth, Pizza, Cupcakes, Drinks (water and 1 juice selection)... we even help you carry the presents to you car afterward!
Click here to email us for availability or call 289-820-8207